Cupro/Viscose- Powdered Blue- 1/2 yard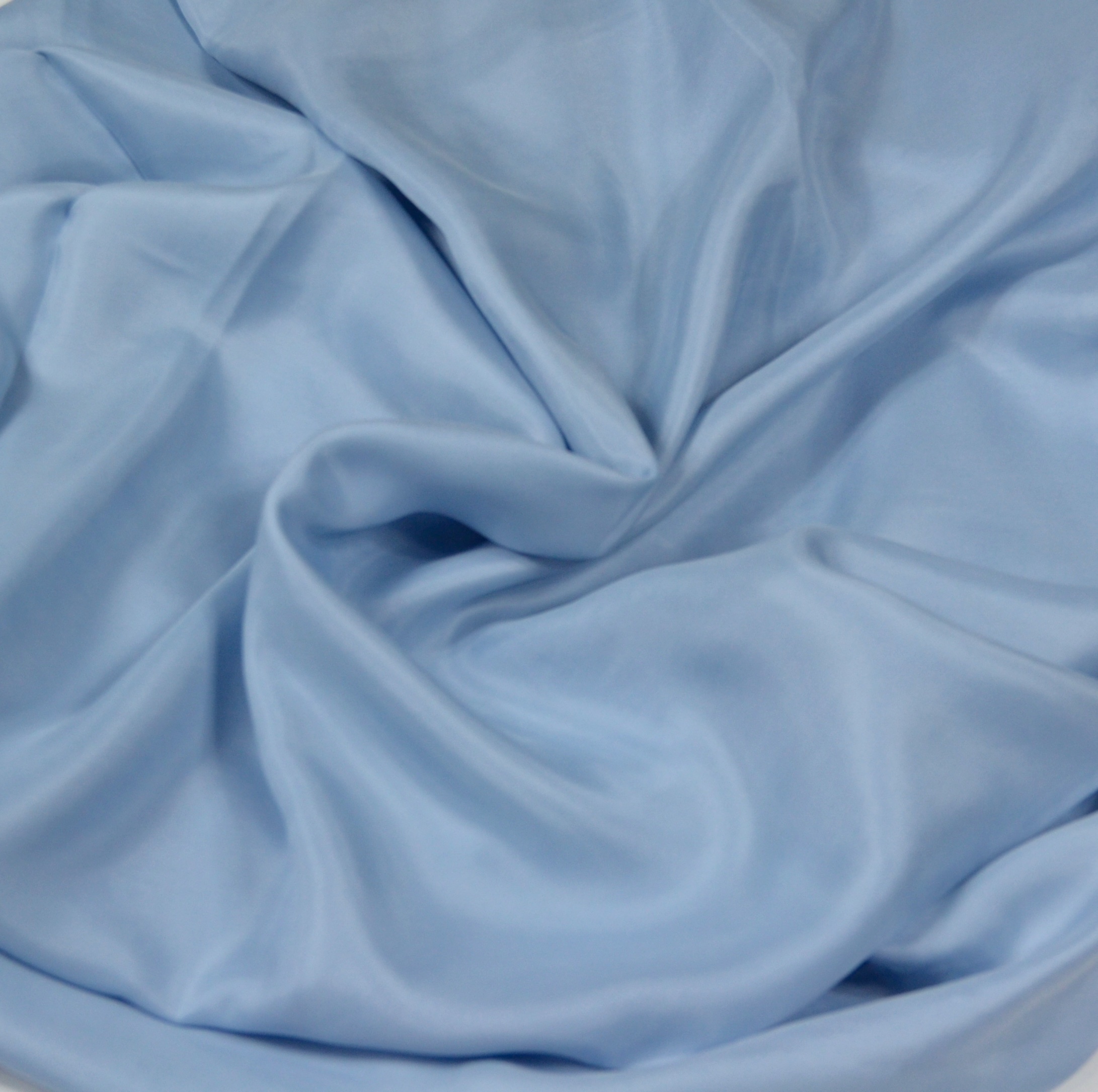 Cupro/Viscose- Powdered Blue- 1/2 yard
60% Cupro 40% Viscose
Width- 54
All fabric is sold and priced in HALF YARD increments. To order 1 yard select 2 for quantity, to order 2 yards select 4 for quantity. Fabric is cut in one continuous piece
Cupro is derived from cotton linter, the part of the cotton seed that is normally discarded. This fabric has a luxurious hand--it is super soft, silky and drapey. The color has a sand washed finish and is a beautiful shade of light blue. This fabric is opaque
Weight: Light weight
Stretch: None
Care: Wash on cold/hang dry iron on low. It is recommended to used a pressing cloth in-between your fabric and the iron. Any scrap cotton fabric will work
Suitable for: Dresses, Tops, skirts, loungewear and drapey pants
Note: It is recommended to pre wash all fabrics in the manner you would intend to wash your final garment.
Recommended patterns by me:
True Bias- Ogden
Sew Over it- Silk Cami
Papercut Patterns- Mito Cami/Dress
Deer & Doe- Melilot Shirt
Please note: I am in no way affiliated with the pattern companies I recommend. I have either sewn up the pattern using the fabrics, or I personally think these fabrics work best for the patterns I list. This is my opinion, and their are tons of patterns out there you can sew up with these fabrics. Tag your makes #dhfabricsandco I love to see what you all create.