Viscose Twill- Fuchsia- 1/2 yard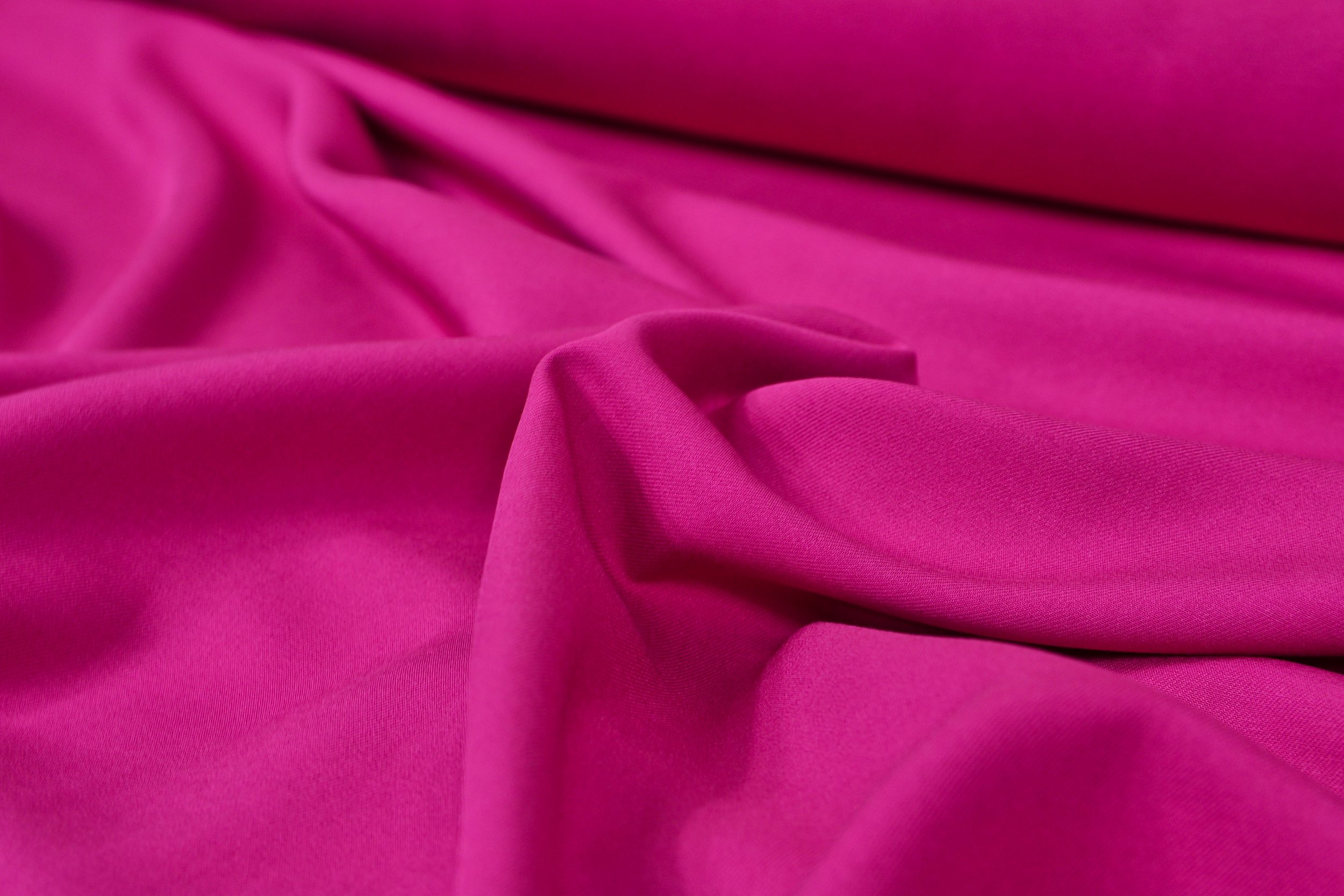 Viscose Twill- Fuchsia- 1/2 yard
100% Viscose Twill
Width- 56"
All fabric is sold and priced in HALF YARD increments. To order 1 yard select 2 for quantity, to order 2 yards select 4 for quantity. Fabric is cut in one continuous piece.
On Wednesday's we wear pink, or every day we can for that matter! This Fuchsia Viscose twill is a less expensive alternative to Tencel twill. It is a medium weight fabric and completely opaque. It will make beautiful dresses, blouses, flowing skirts, gorgeous pants, jumpsuits and bibs.
Weight: Medium Weight 165 gsm
Stretch: None
Care: Delicate cold wash, hang to dry DO NOT Tumble dry
Note: Viscose shrinks about 5% so it is recommended to pre wash all fabrics in the manner you would intend to wash your final garment.