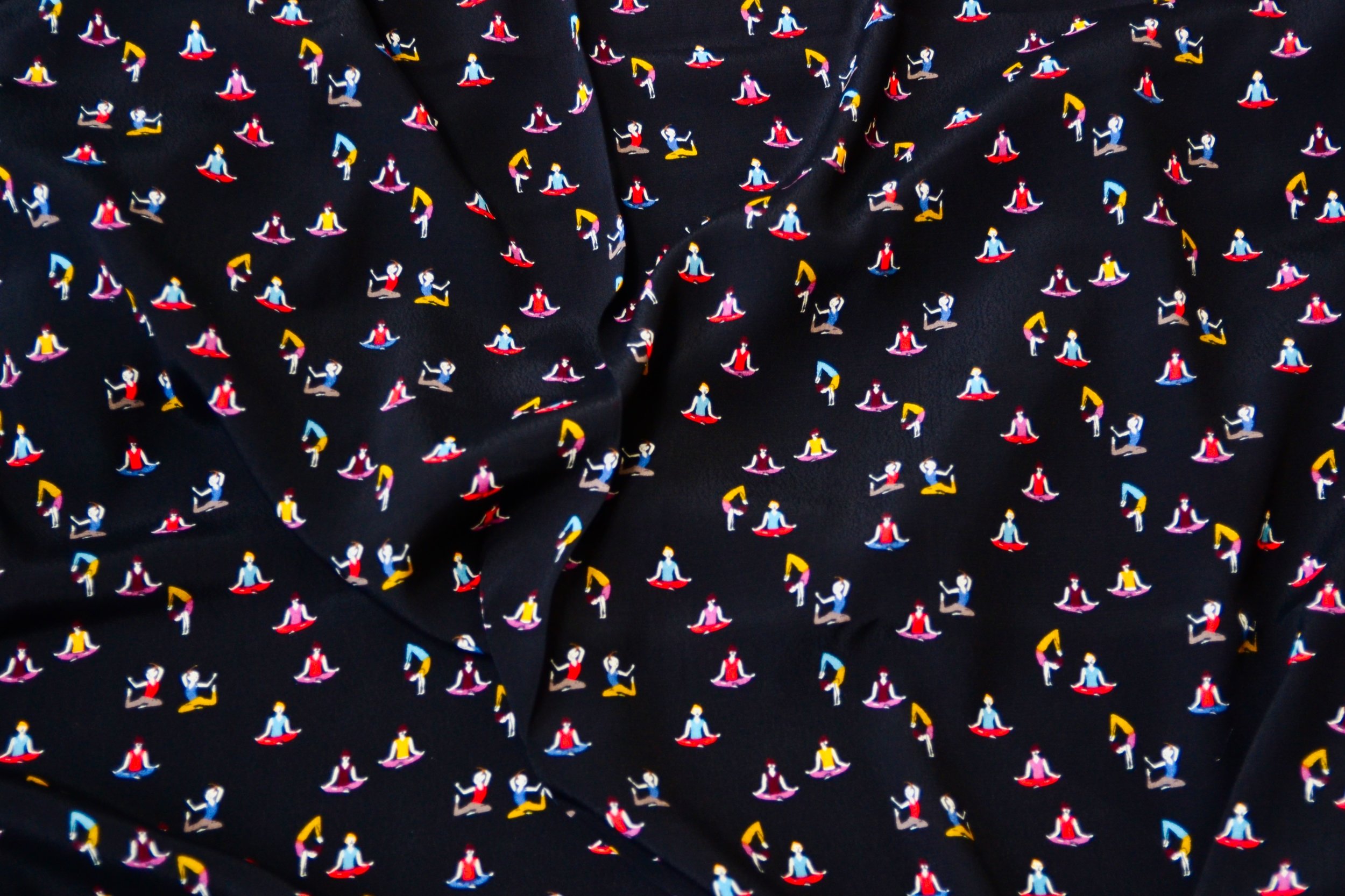 Namaste-Black - 1/2 yard
100% Viscose
Width- 57"
All fabric is sold and priced in HALF YARD increments. To order 1 yard select 2 for quantity, to order 2 yards select 4 for quantity. Fabric is cut in one continuous piece.
Check out these yoga ladies on a black viscose background. This fun fabric is opaque and would make any garment gorgeous. Inhale, exhale and sew something up with this fun fabric. Has a beautiful drape and a soft hand.
Weight: Light weight
Stretch: None
Care: Delicate cold wash, hang to dry
Note: It is recommended to pre wash all fabrics in the manner you would intend to wash your final garment.