Washed Denim- Worn Blue-10oz- 1/2 yard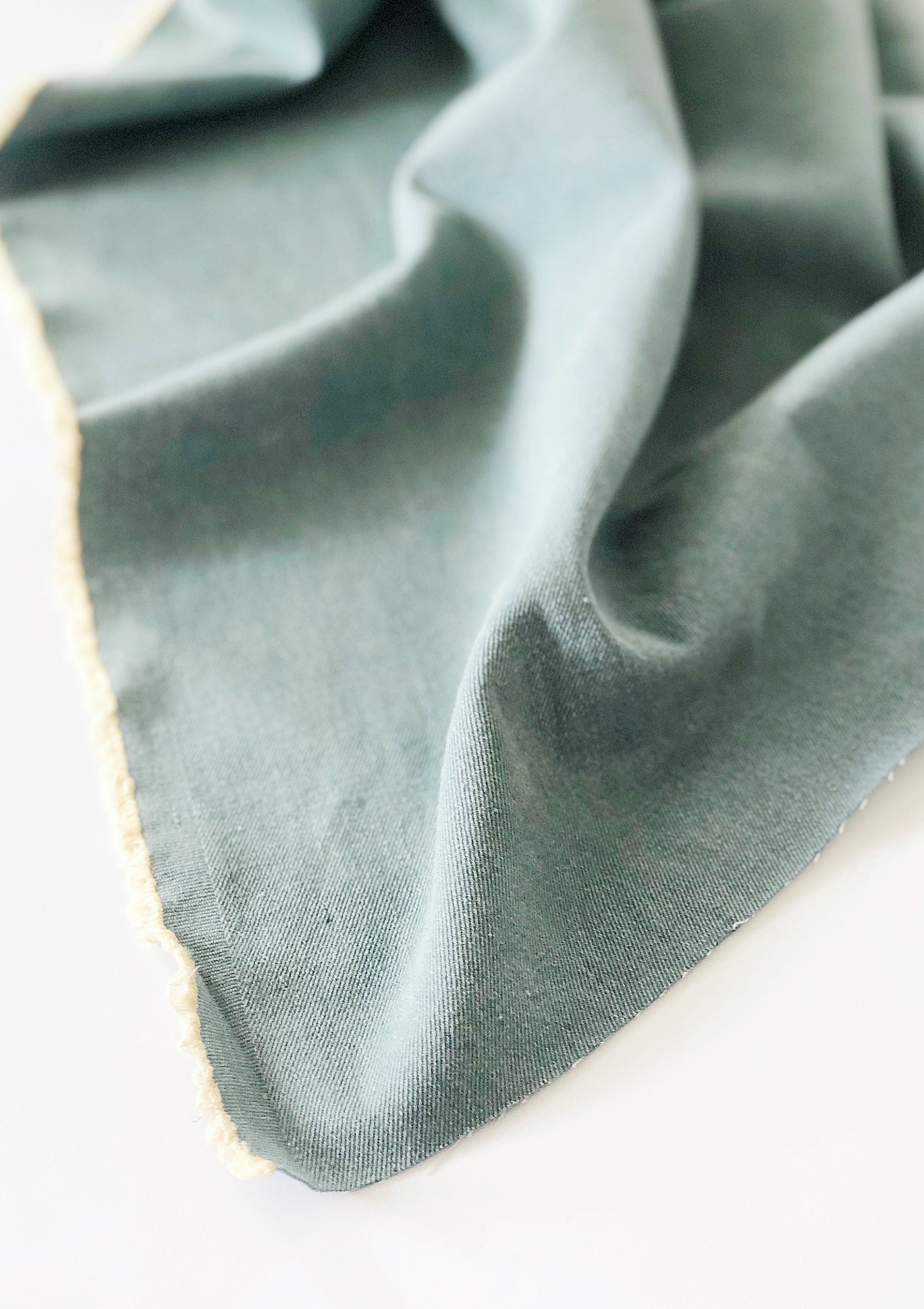 Washed Denim- Worn Blue-10oz- 1/2 yard
90% Cotton 10% poly
Width- 57"
All fabric is sold and priced in HALF YARD increments. To order 1 yard select 2 for quantity, to order 2 yards select 4 for quantity. Fabric is cut in one continuous piece
Say Hello to the softest denim you will ever put on your body. This washed denim does not have a stiff fiber in it. It is a mid weight denim and great for all different kinds of garments from jackets to trousers to even structured jumpsuits. This denim has a small amount of ease but it is a non-stretch denim.

Weight: 10oz
Stretch: None
Care: Machine Wash/Tumble Dry Low
Note: It is recommended to pre wash all fabrics in the manner you would intend to wash your final garment.